M10 multirotor drone is a new generation intelligent network drone launched by TTA in 2021.
M10 has the characteristic that telemetry and control is not limited by distance, though using 4G/5G network connect with cloud control platform.
M10 has been fully affirmed and widely used in the fields of reconnaissance, delivery, search, rescue, command, surveying and mapping, patrol inspection, and logistics.
Drone Payload Options
The drone can carry different payloads according to different missions.
Dual light camera
Triple light camera
Drop-off device
High altitude illumination system
High altitude megaphone
Logistic box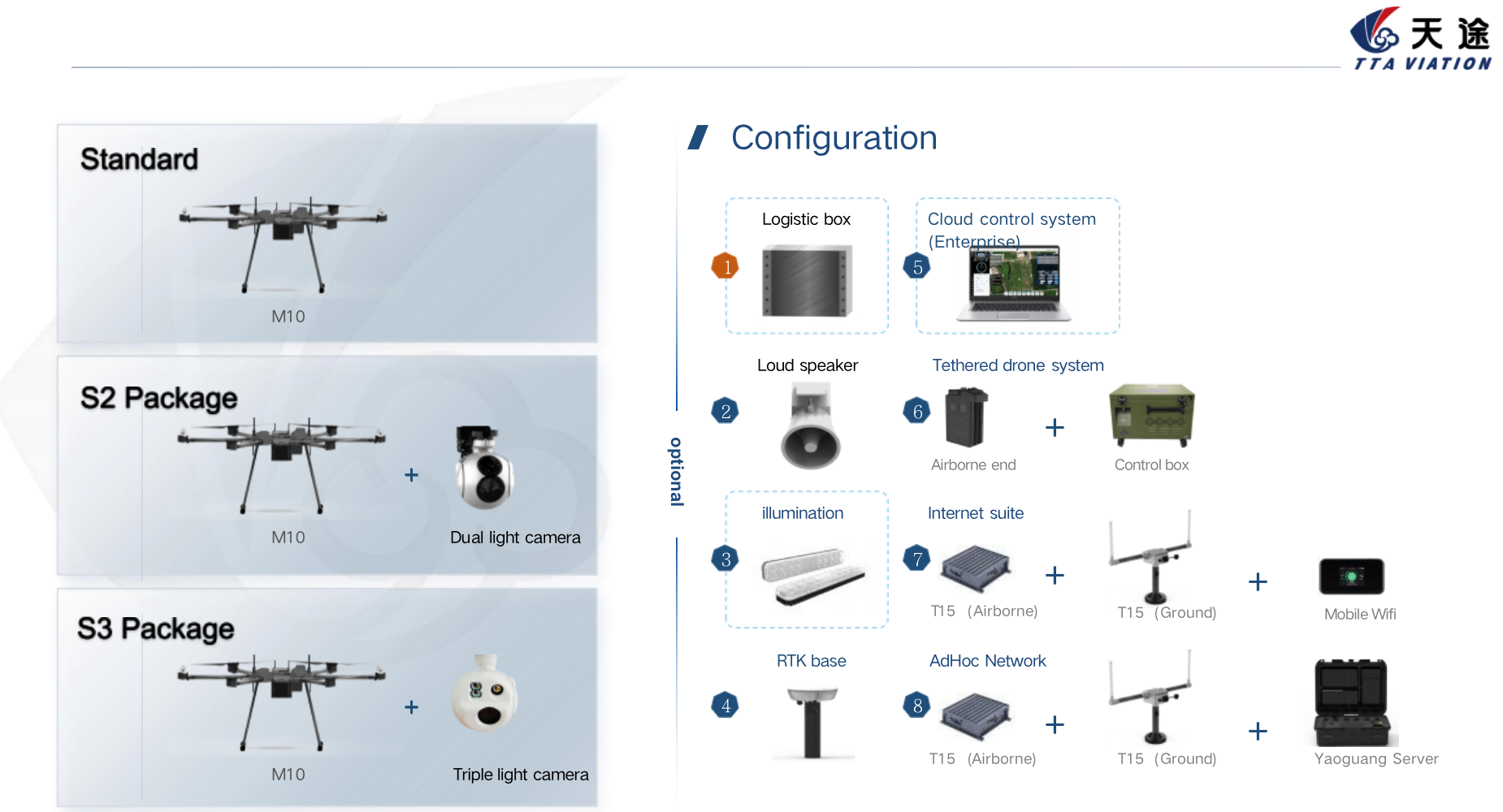 Salient features:
Safety, equipped with parachute
Quick switch among different payload
LTE and AdHoc network suit for different working environment
Telemetry and control is not limited by distance
Cloud computing and quick  photo collage
Dual smart battery provide back power to each other
Multi-redundancy design
Big payload