1) Confirm the water level connector under bottom of the tank has been connected well,see picture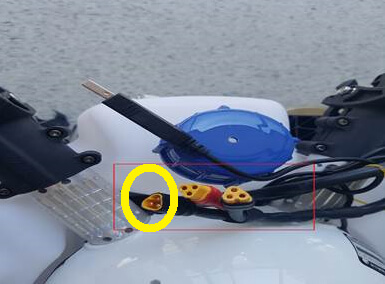 2) Observe whether real time water level display is correct,see dose on the screen of the GCS.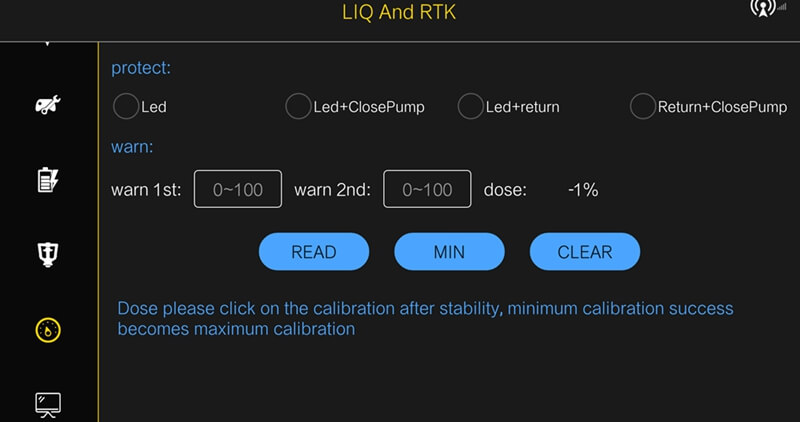 3) Calibrate the water level sensor: click the button READ first,keep tank empty and click button MIN; then keep tank full and click the button Max.
Note: calibrate compass when changing to another place .