WE HAVE THE FIRST TYPE CERTIFIED SPRAYING DRONES — TTA Hungary
June 29 2022, seven spraying drones received type certification – the first in Hungary.
In Hungary, plant protection machines can only be put on the market after a type certification procedure conducted by MATE. The manufacturer and/or distributor must initiate the type certification procedure for spraying drones, in order to ensure that producers can use suitable plant protection machines from the point of view of droplet formation and spraying technology.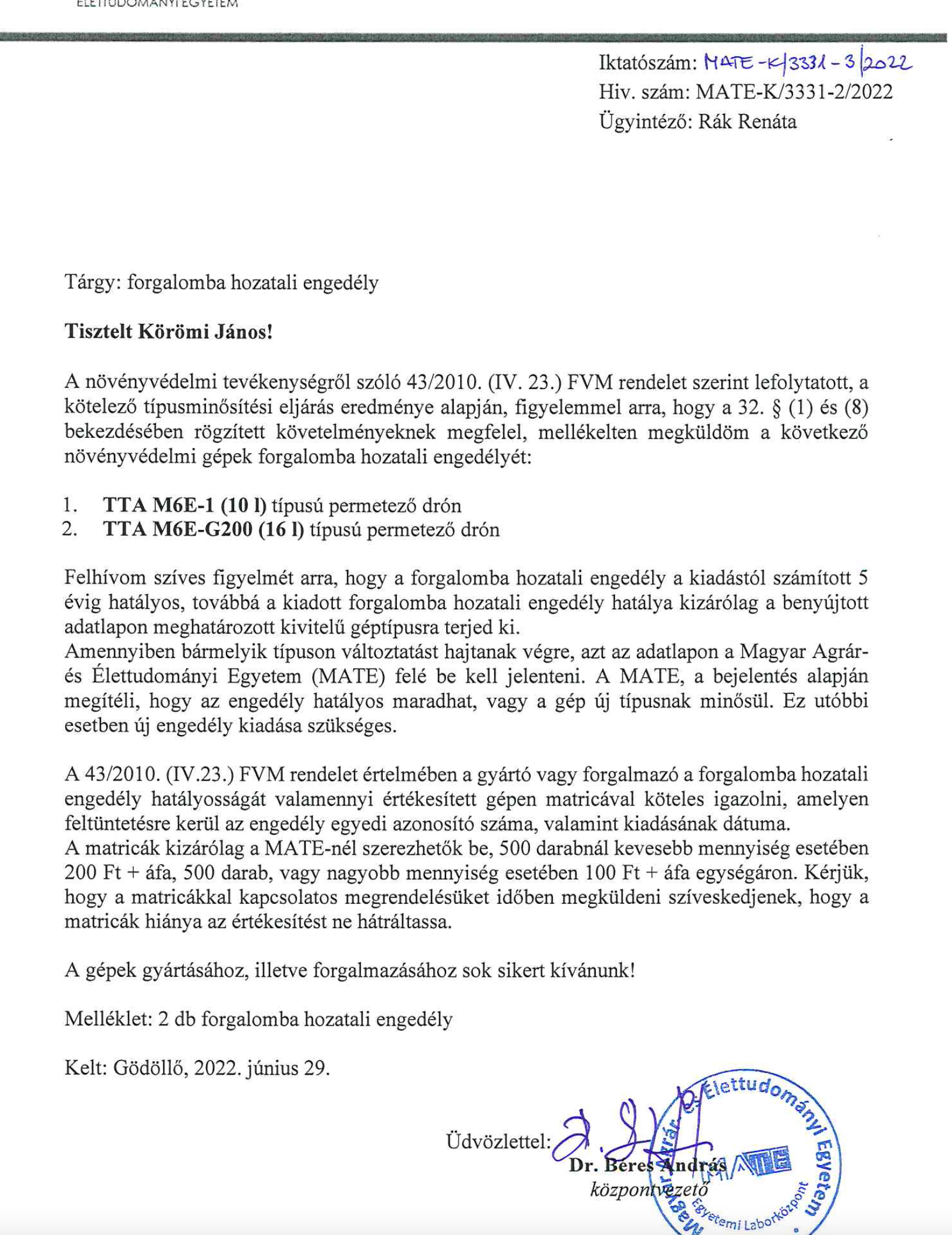 WE HAVE THE FIRST TYPE CERTIFIED SPRAYING DRONES — TTA Hungary
The following spraying drones received type certification today:
List of Plant Protection Machines Authorized for Marketing (June 29, 2022)
Serial number License number Designation of machine type Name of applicant Date of issue Time validity of licens
02173 TTA M6E-1 (10 l)       06/29/2022 ~06/29/2027
02174 TTA M6E-G200 (16 l)    06/29/2022 ~06/29/2027