TTA Newest Real Scene Training System
As the leading pilot training institute in China, TTA is keeping to develop new training system and courses to help the students learning easier and faster with fun.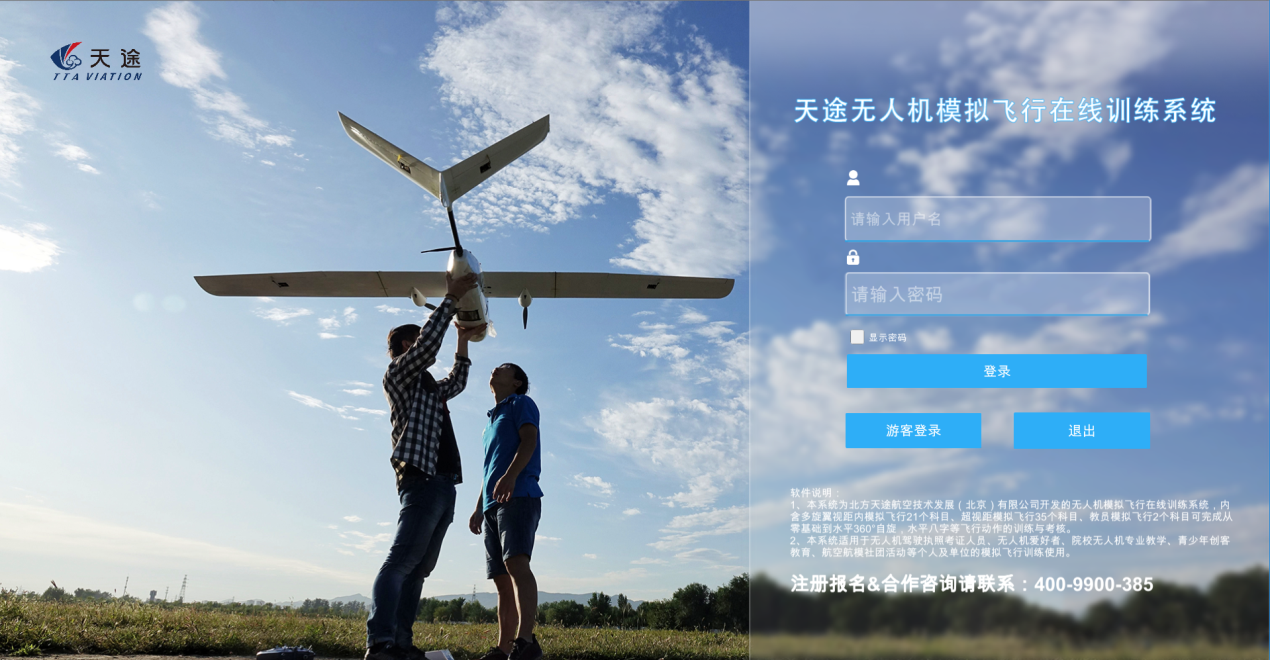 TTA UAV flight simulator is a training software installed on a PC, with the help of this software you can learn how to control UAV in a short.
The software is developed by TTA for its own UAV. The purpose of developing this simulator is to provide UAV Simulation Training for new users who have not been familiar with UAV flight, so that new users can master basic flight skills of  UAV in a short time.
With the TTA simulator and the On-sight practice combined together in a way that it can integrate into one, the works of hardware, software, backstage management system and customized lessons, now students can all enjoy the benefit from high-quality, efficiency-oriented and the extremely-immersive Training experience and Learning procedures.

There are 37 different courses for you to fulfill one by one, to unlock a new course you must passed the last one. You will be a good pilot when you finish all the courses, even if you do not have any drone operation experience.
TEACHING MODE
There will be a teaching video for each course, users can watch the video and text to understand each course.
PRACTICE MODE
With the real sense system, you can practice and get familiar with the drone. All you training recorded will be archived in the system.
TESTING MODE
There will be a test at the end of each course, finish the test you will unlock next course. You can review the courses have been passed.