TTA Drone Sprayer Field Experiment in Uruguay
Drone model : TTA M6E-1, 10 lts agriculture drone
Duration: 4 hours
This report is from TTA Uruguay team on 18th March 2019. In Uruguay the Top 3 business is livestock, agriculture, and forest. Drone sprayer is a promising and important tools for these industries.
Today we had an very successful test with the biggest agriculture company in Uruguay, here we meet its Engineer Director and Agronomist, as well as colleagues from fire control, innovation, chemical, forest departments and etc.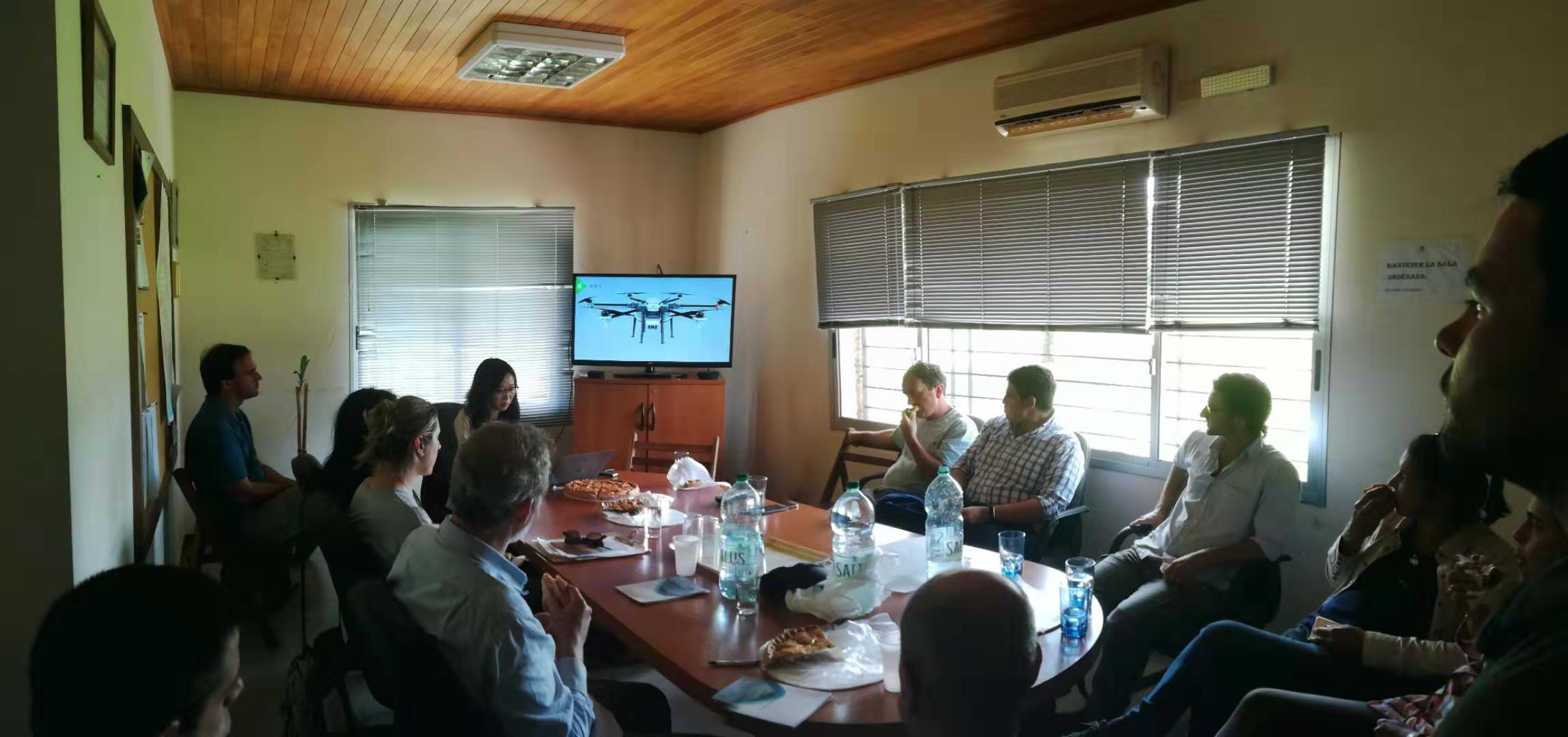 Before test:
Wind speed 8m/s and temperature is 25 degree centigrade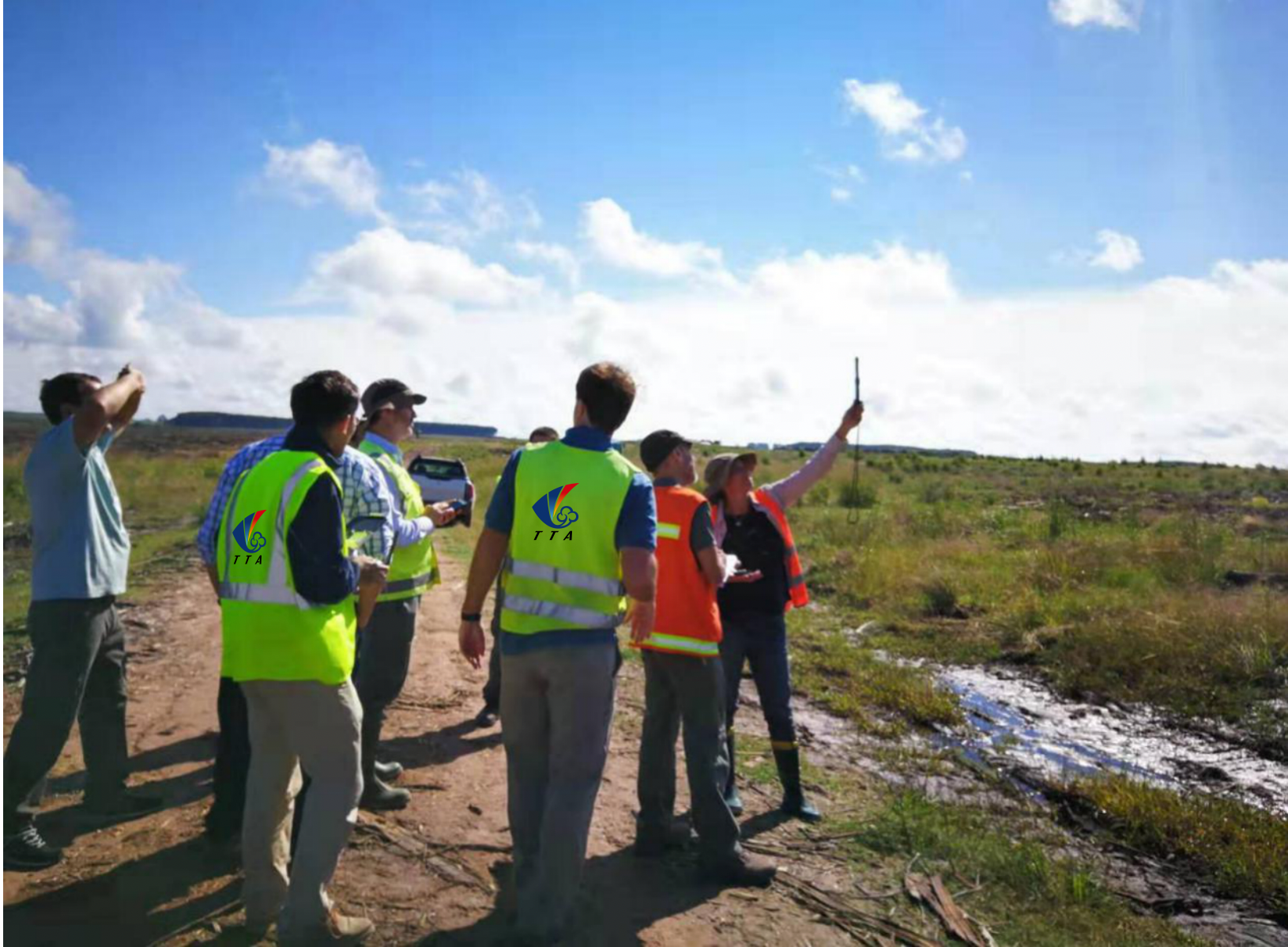 Put water sensitive paper in the field to have the spraying results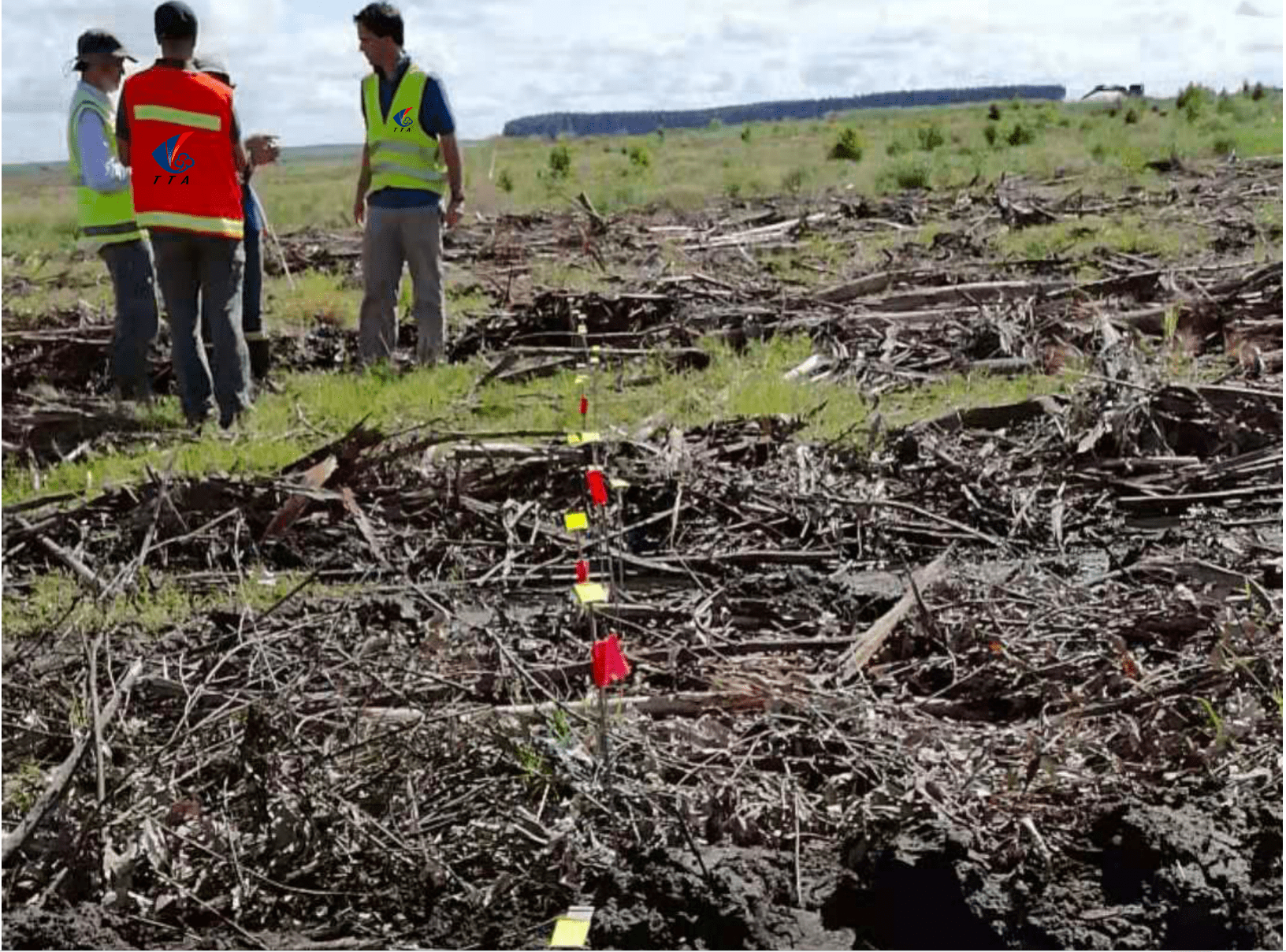 During test:
We would test the drone in different aspects, its working efficiency, wind-resistance capability, continuously working performance, as well as spray results.
Test A, fly with empty tank.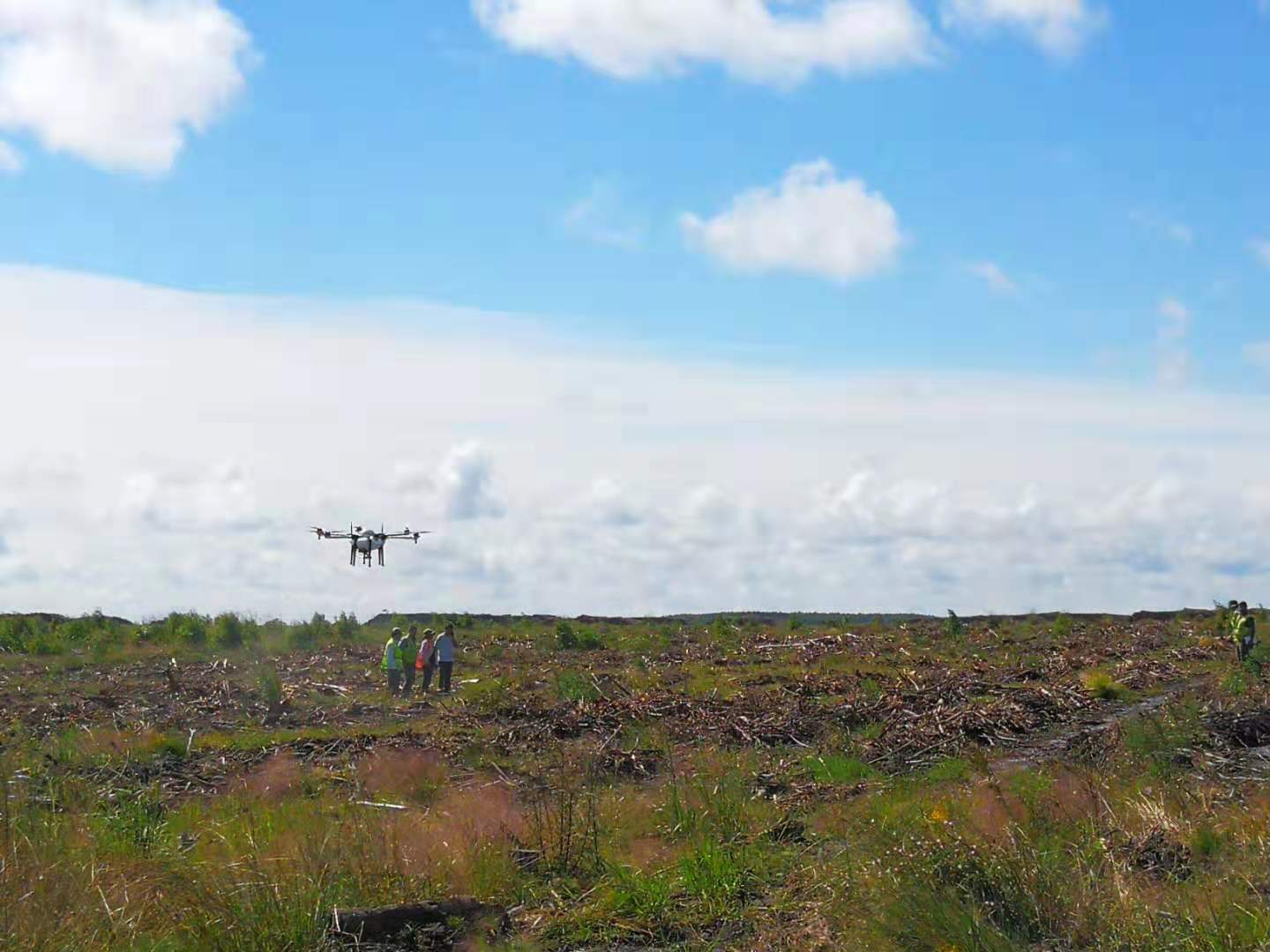 Test B, load 10L water to test its flying.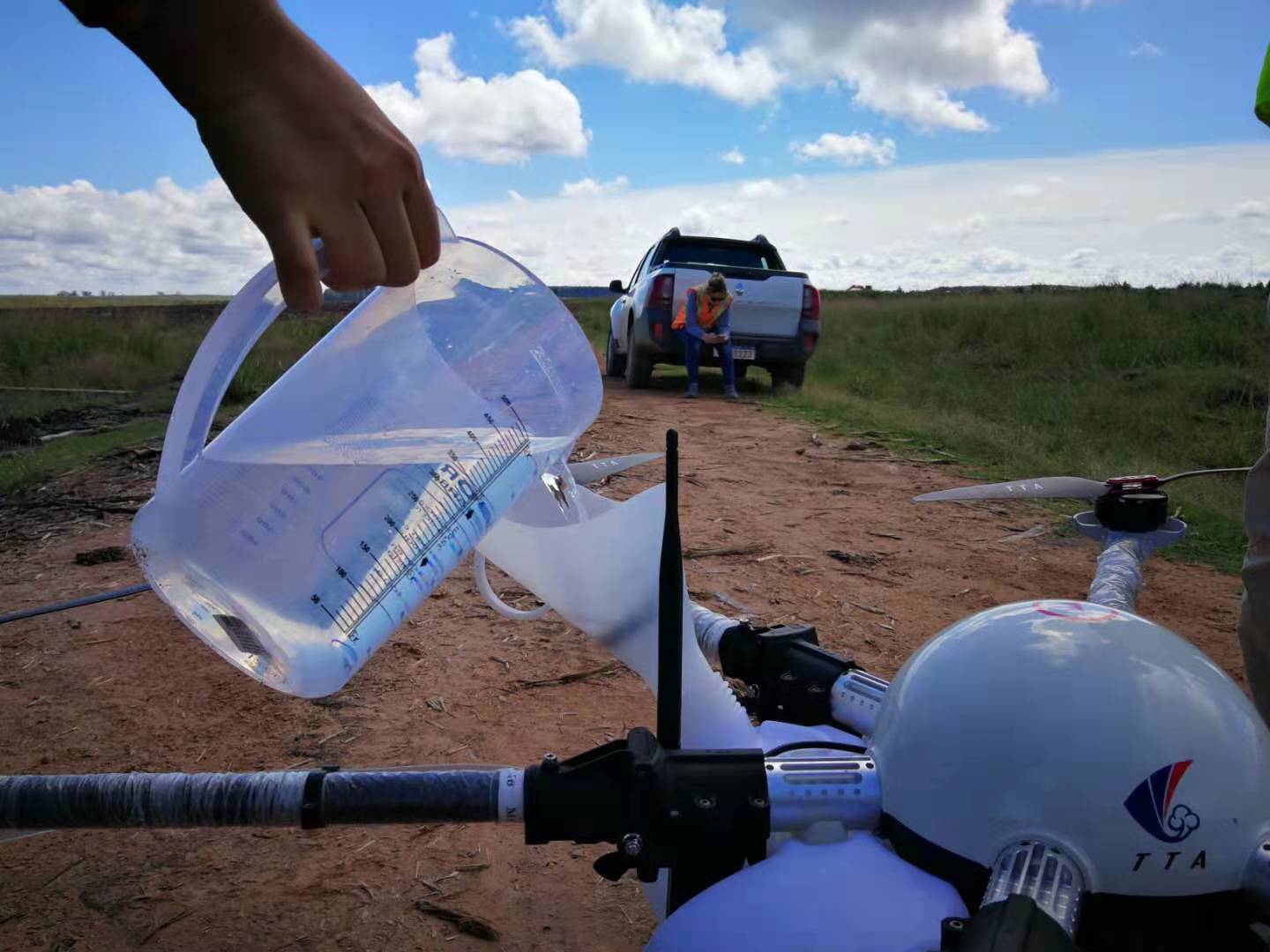 Test C: fly with the 4-nozzle system in stead of 2 nozzles.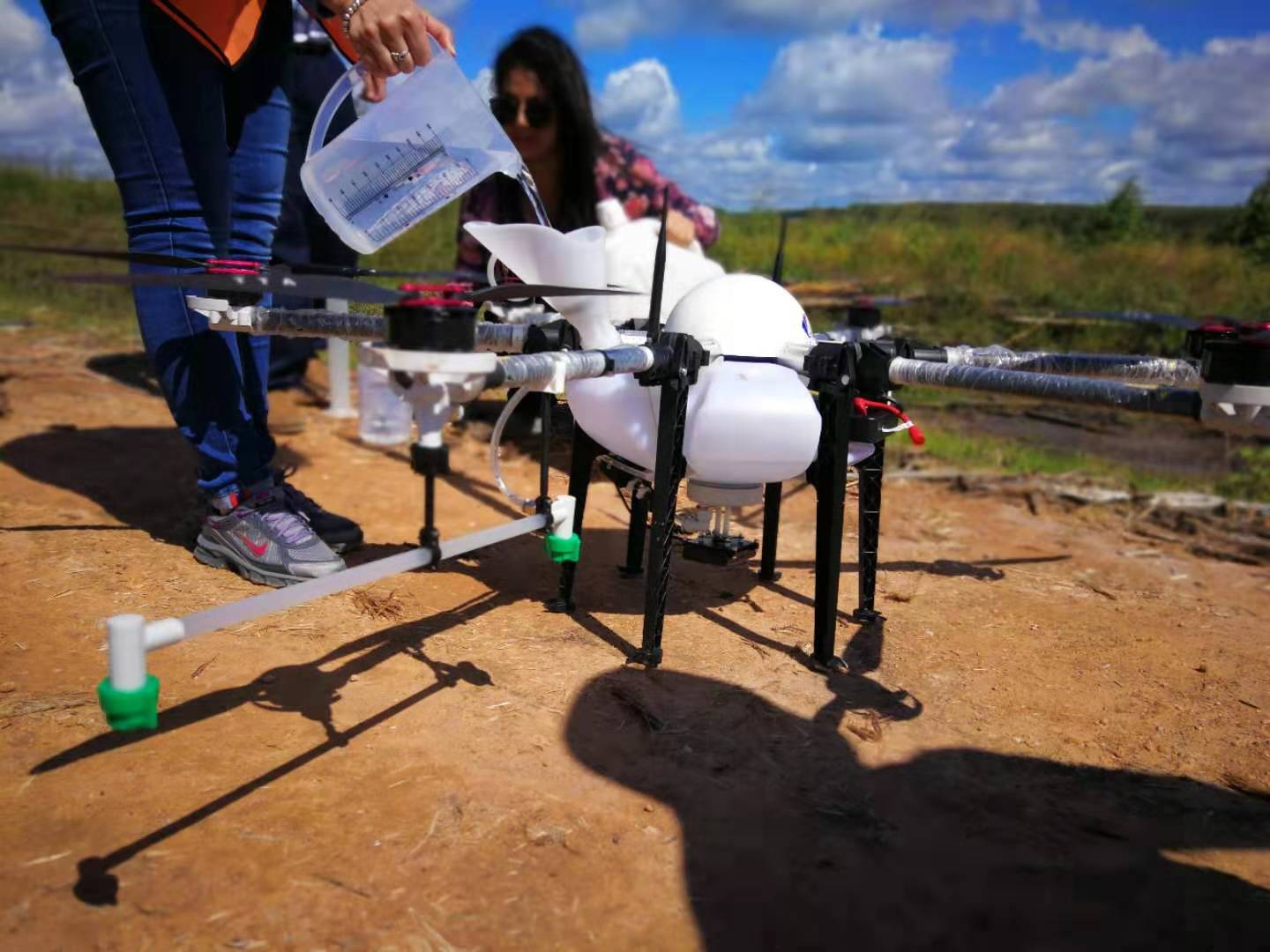 Test D: set the pump with maximum speed.
Test results was very very good and TTA drones flying was very stable.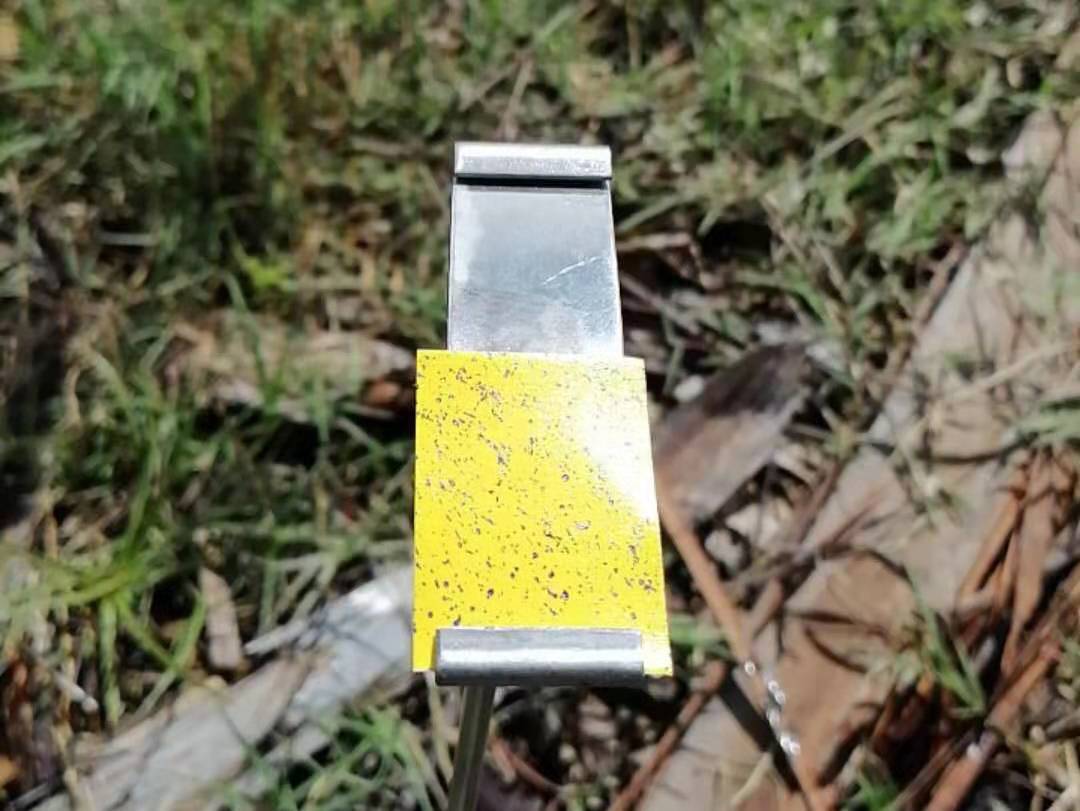 If you would like to know more information of TTA drones and its service, Sarah and Harry will be here in Uruguay to answer all your questions in this week:
National Agrarian Exhibition of Uruguay
20th -23th March 2019
Booth:#16
Venue: Mercedes, Soriano, Uruguay
For global cooperation, please email Lilian by lan.li@ttavaition.com.