TTA drone has been the first in Latinoamérica for disinfectant-spray of coronavirus control
March 19, 2020, Central Station began to sanitize the streets with a drone.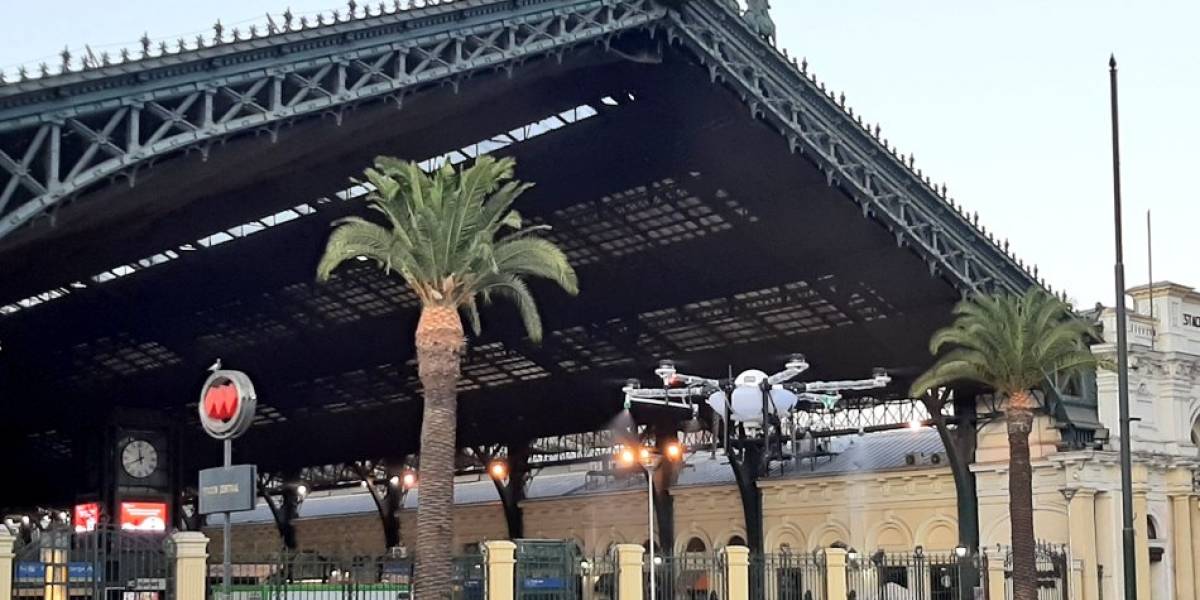 Pic: TTA Drone M6E-1
As Mayor Rodrigo Delgado commented, "it is a kind of aerial fumigation with the products that the Chilean health authority allows." The stage started in Plaza Argentina, where nearly 300 thousand people pass daily.
Due to the presence of the coronavirus in Chile, several communes have begun to sanitize streets and bus stops, in order to reduce the possibility of contagion.
Now in Central Station, where the municipality will use a drone to carry out cleaning tasks.
The drone in the video is produced by TTA a Chinese manufacture, which works by spraying in fields.
If you need detailed information of this solution please email us by lan.li@ttaviation.com.
Reference:CNN Chile news report
https://www.cnnchile.com/coronavirus/estacion-central-drone-limpia-calles_20200319/
Reference:Other news report
https://www.meganoticias.cl/nacional/295441-coronavirus-limpieza-drones-estacion-central.html
http://lanacion.cl/2020/03/19/estacion-central-inicia-proceso-de-sanitizacion-de-la-comuna-con-drones/
https://los40.cl/2020/estacion-central-comenzo-a-sanitizar-sus-calles-con-un-drone-46969.html
https://www.publimetro.cl/cl/social/2020/03/19/estacion-central-coronavirus-usa-dron-desinfectar-rodrigo-delgado.html