Sun Lianshan, a native of Weifang, Shandong Province, and the captain of the Beidou Plant Protection Team, when interviewed by us on January 21, he was working in Guangdong. This Spring Festival he may have to be spent in Guangdong or Hainan.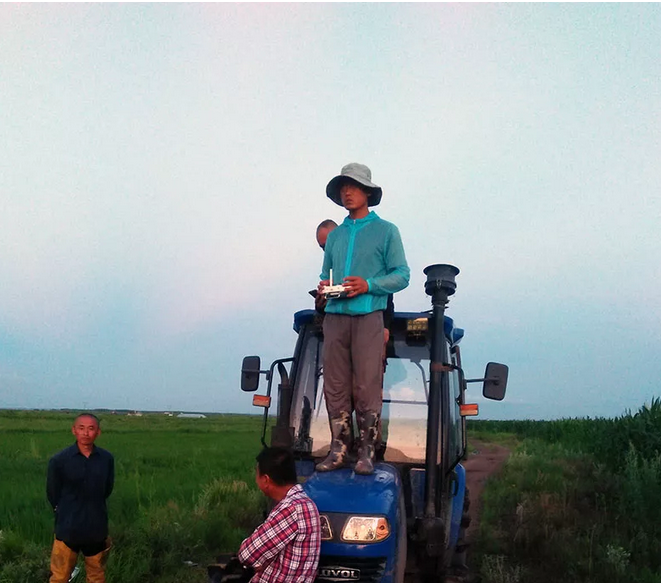 In 2015, Sun Lianshan became attached to the drone because of an accidental opportunity. He recalled that since he had not seen it in the past, the drone was as far away as he could be in his imagination. Later, a pilotthat happened to meet him took him into the drone industry. In 2016, Sun Lianshan began to learn from the TTA and learned to do it. He has since joined the plant protection drone industry.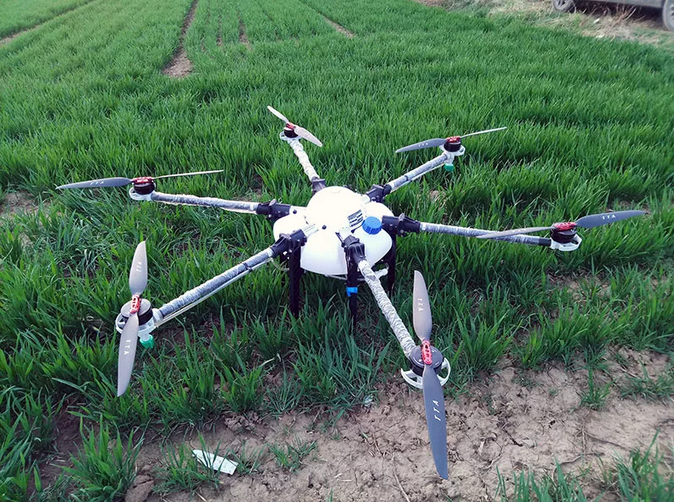 Sun Lianshan's TTA M6E Plant Protection Machine
At present, his plant protection team has only two people, using the TTA M6E plant protection machine, driving a Wuling truck he called "God car." For more than a year, the motor of TTA M6E has never been broken due to the lack of working time. He carries the accessories of TTA with him. If the drone is broken in the field, it can be repaired quickly and will not delay the operation of the farmer. There are also dealers providing services in the country. If you can't solve the problem yourself, you can find a local dealer.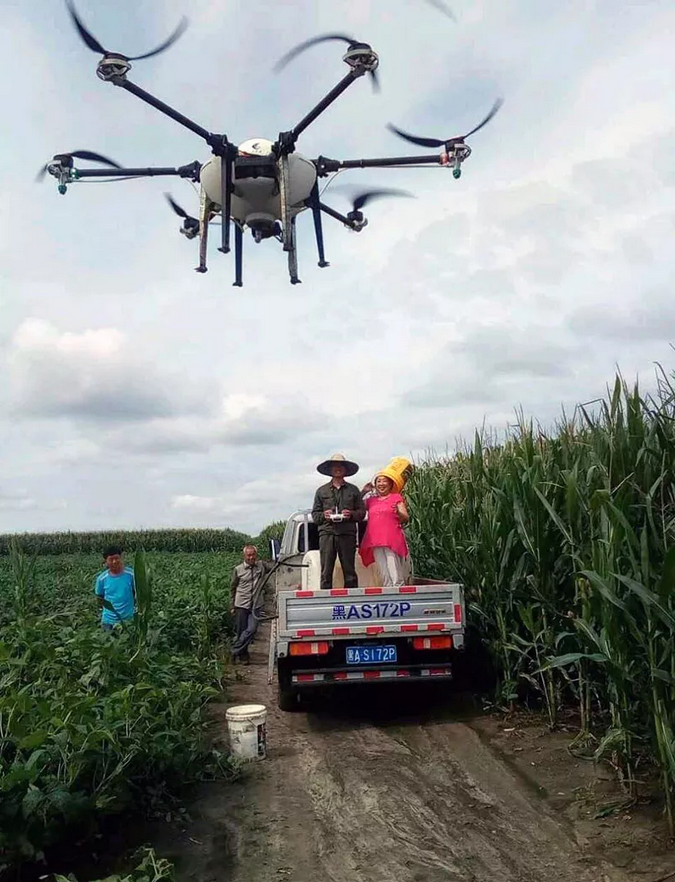 In operation
The first one to receive a large single has 400 mu, Sun Lianshan and his partner two drones did not finish the week and also crashed several times. Countless times of crashes, he gradually explored and accumulated experience. Until now, Weifang locals have been unable to meet his operational needs, and he began to work in the countrywide. In Guangdong, Sun Lianshan's main crops are pineapple, pumpkin, rich tree, sugar orange, etc. In a few days, he will go to Hainan to work on coconut and pineapple trees. Usually, if it is a simple plot, Sun Lianshan is responsible for flying, and another partner is responsible for charging and filling. When encountering a complicated plot, his partner will go to the opposite side to do groundwork and observe the ground in a complicated way. On this side, after putting the medicine, put it in the big bucket of the car, and the car will follow his working position. If a farmer can help, it would be better. "There have been two or three years in all parts of the country, and the land that has been played by customers has not been well served. The customer's home is treated as a place of their own home, and the customer is given a medicine to let him think of you 10 times. If you do this in a year without a repeat customer, you will find it if you don't have to look for a living."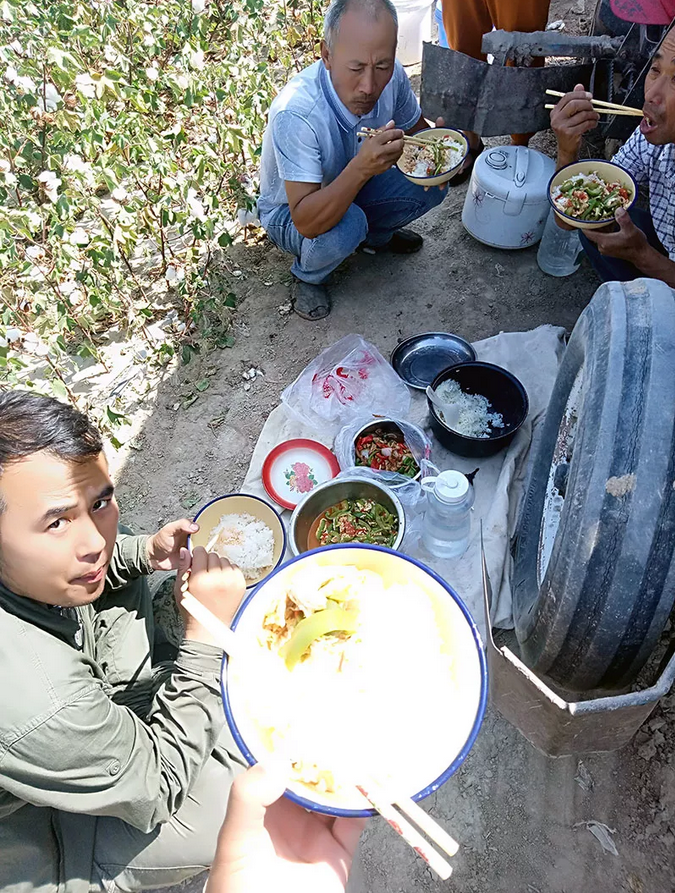 Lunch break
The average price of Sun Lianshan's plant protection operations in the country is 6-6.5 yuan, 8 yuan in the south, 5-6 yuan in the northeast, 7 yuan in Henan, and 6-8 yuan in Xinjiang. Using TTA M6E single-year single-machine operation, Sun Lianshan has reached 42,000 mu from the end of March 2018 to January 21 this year, and his goal is to reach 50,000 mu in one year. Once worked in the northeastern region, the rice was sprayed with fertilizer on the same day. Sun Lianshan started work in the morning and went to the evening, working 11-12 hours, and completed 950 mu in a single day. Sun Lianshan proudly said that according to the situation of the plant protection pilothe knows, he can already rank third in the annual number of single-machine operations.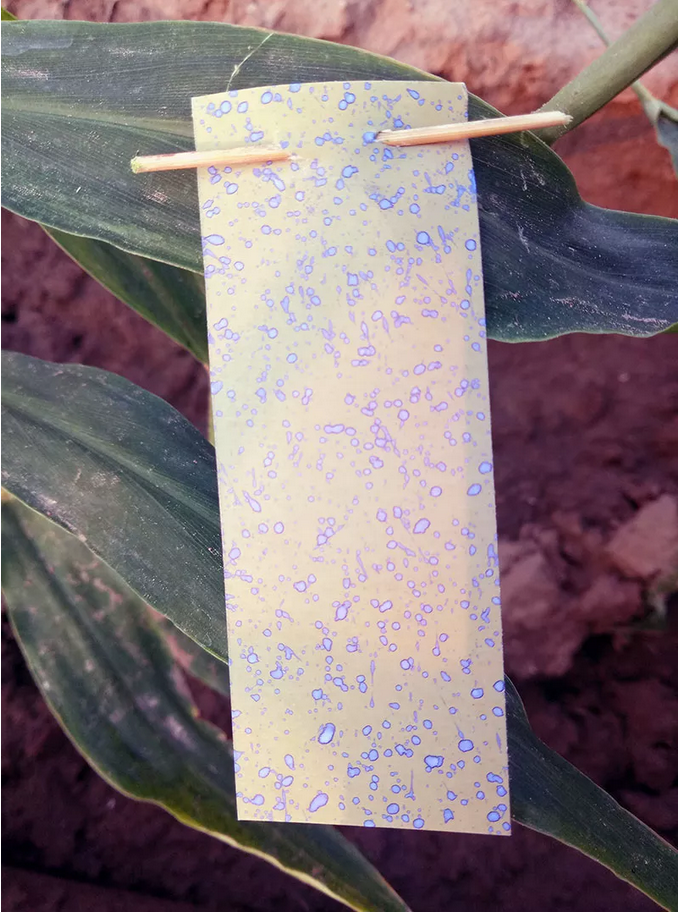 In 2017-2018, many people invested in plant protection operations, and even bought dozens of plant protection machines, but Sun Lianshan said that these large-scale teams often earn money from flying wages, accommodation, fueling and other expenses. However, there are very few people left in the hands of investors, and even have to pay for it. Instead, it is a small team of 1-2 plant protection machines, or a plant protection team operated by husband and wife. Due to the low cost, it can earn hundreds of thousands in one year. Sun Lianshan met a friend who was plant protection in the northeast and bought 10 plant protection machines, but the money earned was spent on expenses. "In terms of Guangdong, this is a good tomorrow for 500 mu of pineapple, but it is impossible to work in the rain, you still have to pay for the flying hand." Therefore, "Invest 200,000 to buy a plane and invest 50,000 to buy a plane, one The acreage also receives 8 yuan, which is totally two concepts."
Plant protection pilots all know about this
Sun Lianshan said that after many of the plant protection team's team business expansion, they need to hire flying hands. If you hire a smart and capable flying hand, in the future, he will go it alone and not with the boss; and if you hire a general flying hand, the other party often fools. Dry, do not live a boss and worry. Therefore, Sun Lianshan's suggestion is that individuals can buy up to 3-5 aircraft and let their relatives and friends make flying hands. He mentioned Ren Zhengfei, "Ren Zhengfei's original model is to let all employees share and participate." He said that the plant protection team owner and the pilotare divided according to the ratio of 30%: 70%, all expenses incurred in the operation, including crashes, etc. According to 3 or 7 points, the income is also in accordance with 3 or 7 points. "Working in partnership, not in the way of hiring, let all the pilots take the plane as their own aircraft and the farmer's land as their own. "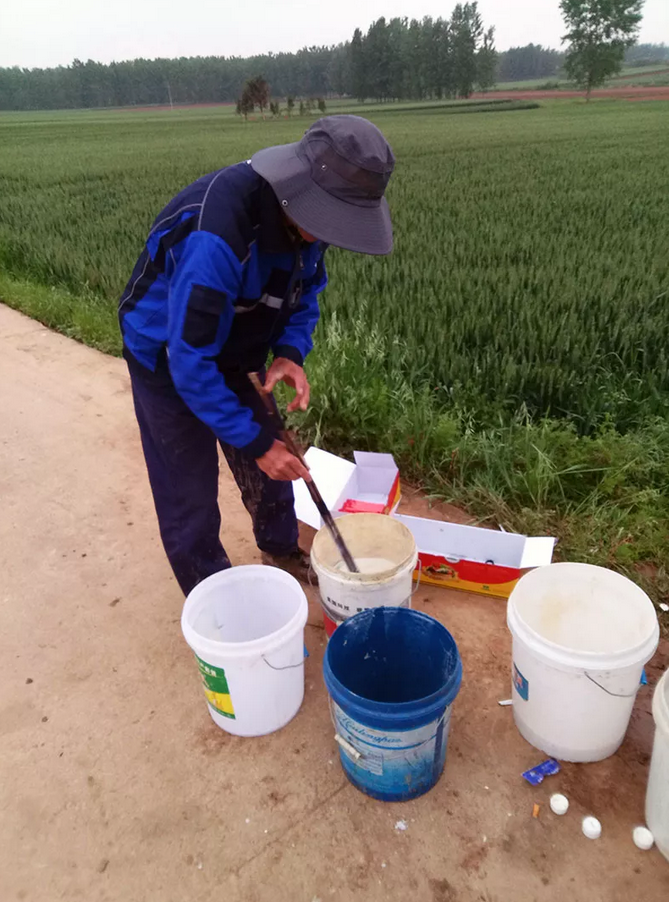 "I am just a very ordinary pilot. I just completed a small dream with my plane. I am also a dream catcher and I am on my way to catching my dreams." In 2019, Sun Lianshan felt that The load of the plant protection machine has generally increased. In 2019, Sun Lianshan's plan was to purchase three 20L plant protection machines. One of them controlled two, the other one flew a fly, engaged in a large work vehicle, and carried out the belt. Drug work.
This Spring Festival, he will spend in Hainan or Guangdong, plans to go to March and April, go to Hubei, Henan for wheat weeding, March-March in Hubei, Henan, from mid-June to August 20 in Heilongjiang At the end of August, I arrived in Xinjiang. I must go before September 1 and work in Xinjiang for 2 months. In November, I will travel from Xinjiang to Hainan, Guangdong and Yunnan.