Intelligent Manufacturing by TTA
In just the past few years, drones have made a positive impact in various industries, including mining, construction, military and agriculture. The agriculture drone market is the most attractive market that is expected to change the way farming was earlier done.
TTA agriculture drones can be used on different applications. It will help farmers on precision agriculture such as spraying, sowing and plant protection. Attached with high tech camera and device, it can well monitoring disease, pest, irrigation and fertilizer condition.
Early in this year TTA new products were released on an exhibition in Netherlands. With the efforts of local distributors, TTA brand has entering into the global market, below images are TTA distributors and customers from European countries.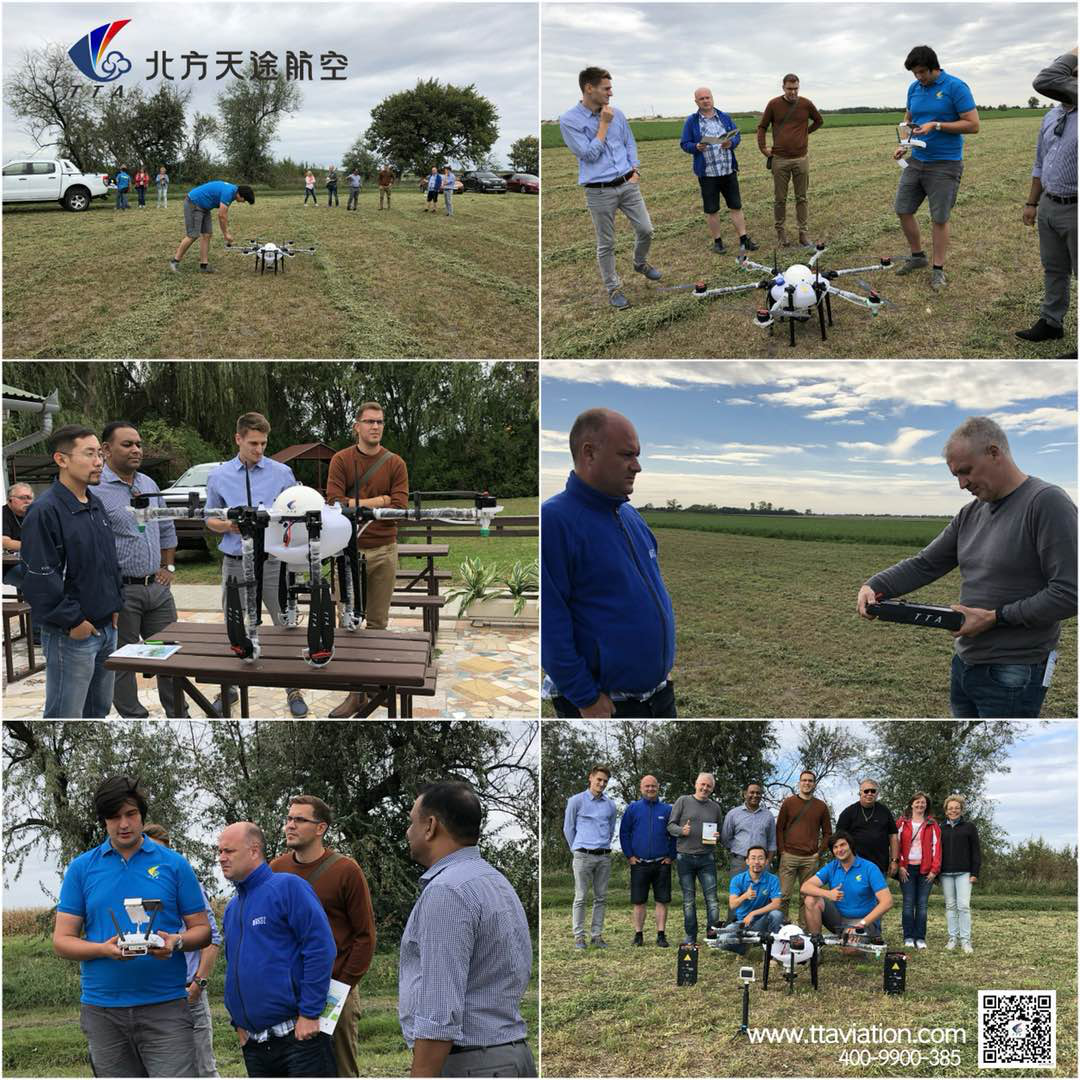 With 10-year agriculture drone developing & manufacturing, we have a serial of drones for agriculture use, 5L, 10L, 15L and 20L drone sprayers.
For more information about TTA drone, please feel free to email us by lan.li@ttaviation.com.