Images of the Inauguration of the Teresa Buzzalino Neighborhood
AgroDrone Uruguay – TTA introduce the drone technology to the President of Uruguay
The President of Uruguay Luis Lacalle Pou and the Governor of the Municipality of Canelones Yamandu Orsi participated in the inauguration of an experimental site given to the  Agremiación Tamberos de Canelones (ATC,Milk Producers Association)  who invited AgroDrone Uruguay – TTA to carry out a demonstration with their TTA Fumigation Drones.  300 rural families from the area participated in the event.  There was a lot of interest and questions about its operation, use and benefits.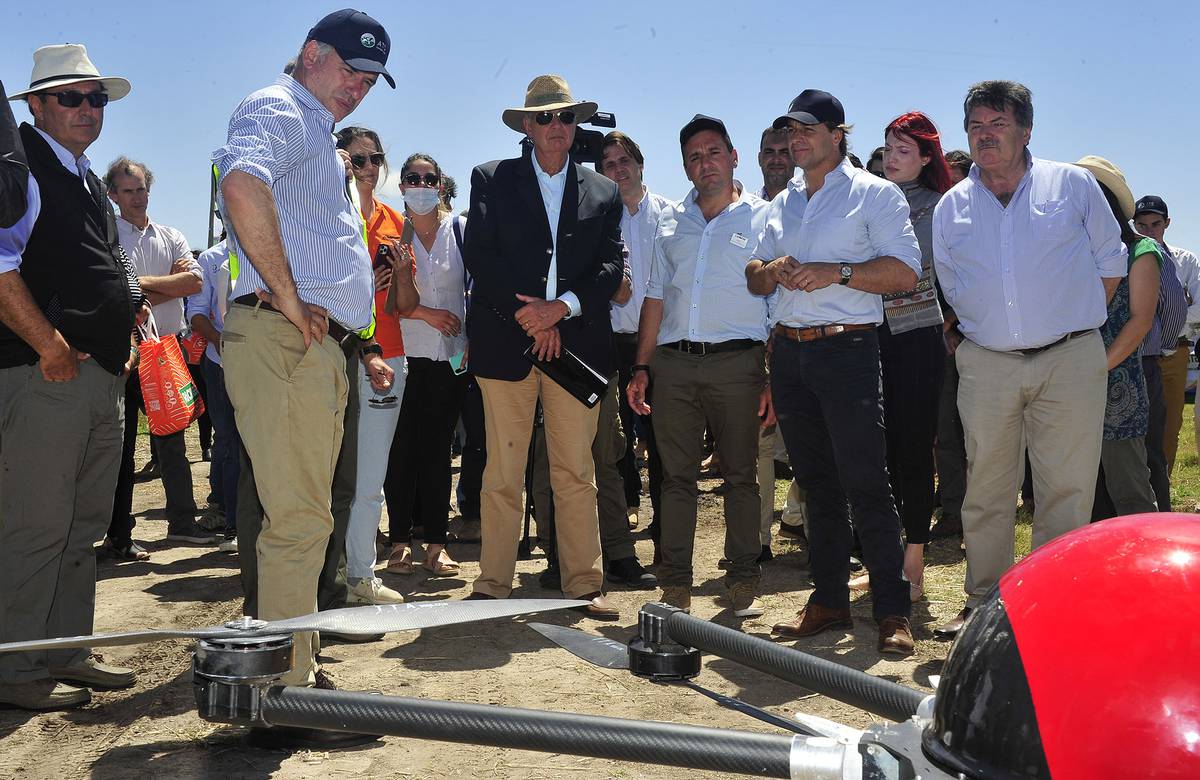 Virginia Vignoli explained to the president about the use of the fumigation drones and its advantages
The drone can do not only spraying but also can do fertilizer spreading and sowing work by only
change the attachment device. And it can be done in 10mins to switch the attachment device.
Image: drone model TTA M8A pro 20 lts agricultural sprayer and granular spreader
The most popular TTA drone M6E-1, which has been services in over 70 countries and regions.
Image: drone model TTA M6E-1  10 lts agricultural sprayer