Dears!
Wish good luck for 2021 and Gong hei fat choy !!
We will be on our most important Chinese Spring Festival Holiday since 10th Feb to 22th Feb 2021. However, we will keep working 2 hours per day and thus  will respond to Dears on a daily basis.
To make sure we can supply you the goods in time, we need to make plans for the production in advance. Hence, please send us your new orders or market plan in advance. Cheers.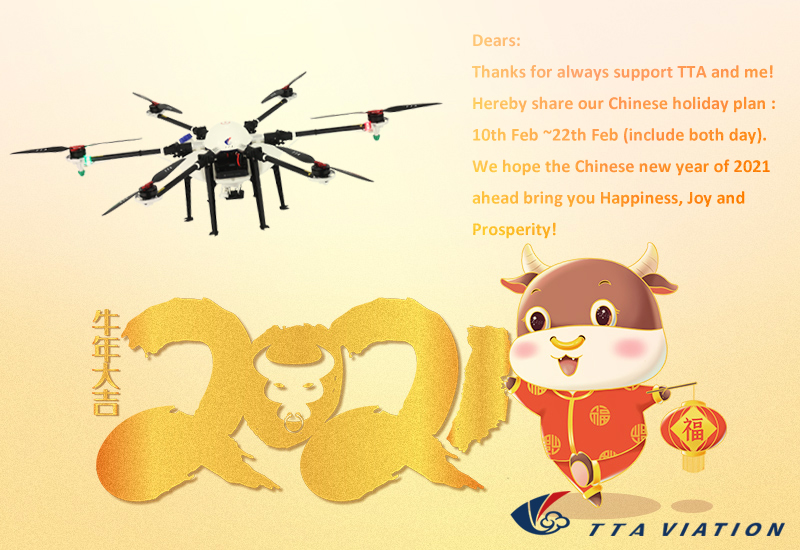 If you need immediate & urgent assistance during holiday, please text us by WhatsApp +86 13581977281 or WeChat 86-13581977281, and further more, only immediate and urgent issues, hahah , again Gong Xi Fa Cai !
Sincerely,
TTA Internation Devision