Recently, the Beijing-Tianjin-Hebei region has been hit by continuous heavy rainfall due to typhoons, causing floods and geological disasters. Among them, Fangshan District in Beijing and Zhuozhou in Hebei Province were relatively severely affected. Many people are experiencing water, food, power and contact loss. The emergency response, armed police and various rescue teams rushed to the front line to fight the flood and rescue the disaster. The disaster situation is still complicated and severe.
The first team consisted of Pei Yanqing and Wang Hao, who carried the TTA Cloud Control Vanguard System and the TTA M50 UAV. At about 18:00 on August 1, accompanied by heavy rain and starry night, they rushed to Fangshan, Beijing for the task of material delivery.
On August 2, the first team arrived at Hongmeichang Village, Fozizhuang, Fangshan. On both sides of the Dashi River, the flood broke down the bridge, the road collapsed, a large area of farmland was flooded, and power and communication were interrupted. On the other side of the river, in a power plant, more than 80 people and a large number of villagers were trapped, without water and food.
TTA M50 made 4 round trips, transporting about 120 kilograms of water, instant noodles, bread, milk and other materials, and successfully solved part of the food and clothing problems for the villagers. Successfully completed the rescue mission assigned by the superior!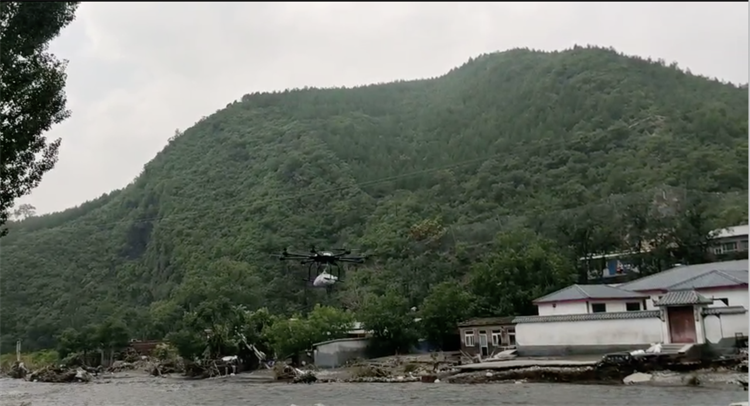 The second team is composed of Wang Jun (team leader), Dang Tong, Shen Hongzhang, Han Zhiyi (intern), 4 people carrying TTA Cloud Control Vanguard System, DJI M350/M3E/M3T/Yu 3, on August 1, went to Zhuolu County, Hebei to conduct disaster inspections and surveying and mapping of disaster-affected areas.
Received an order from the Ministry of Emergency Management on August 2 to move to Zhuozhou, Hebei, and cooperate with the local command center to carry out drone inspections. The TTA Cloud Control platform integrates scheduling, control, transmission, management and data analysis applications, and can transmit in real time The aerial photography and infrared thermal imaging data of the DJI M350/M3E/M3T/Maverick 3 series are used to transmit disaster information to the local command center to help disaster relief work.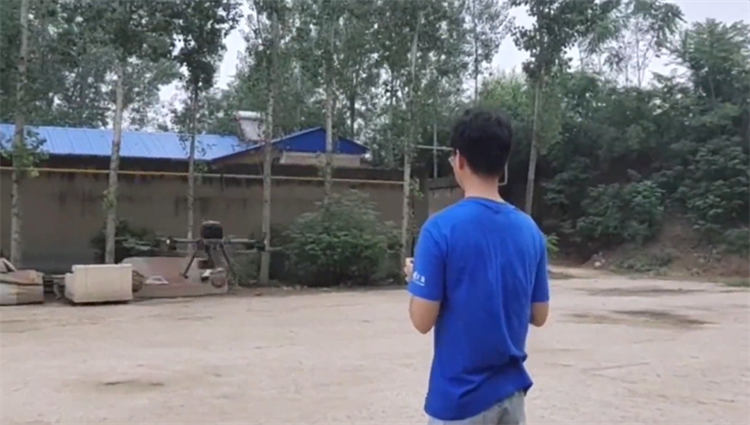 The flood peak in Fangshan has passed, and the rescue in Zhuozhou is still going on… Salute to all the teams and caring people involved in this rescue! I wish the people in the disaster-stricken areas rebuild their homes as soon as possible! May the mountains and rivers be safe and the warriors return safely!