Drone/ UAV Exhibition in Moldova—TTA
Nov  2021, TTA dealer Dron Assistance S.R.L attended Drone/ UAV Exhibition in Moldova.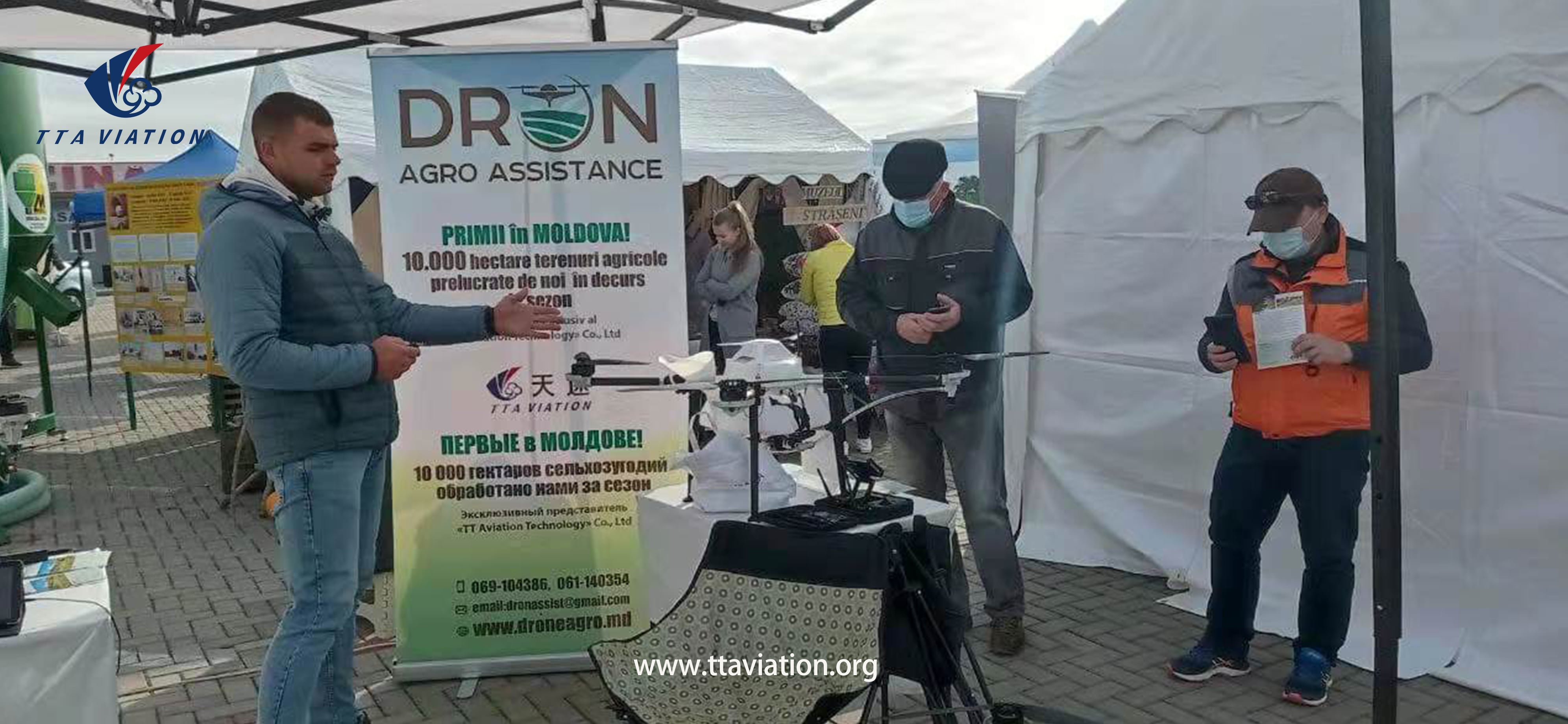 Pic: TTA M4E 5lts drone sprayer
At the event the most frequent asked question was: What crops have you flown, where is it most useful?
We have used it on almost all crops grown in field (wheat, barley, corn, rapeseed, apple orchard, potato, soybean, sunflower, sorghum, melon, pumpkin, pepper, tomato, phacelia, purple clover), we were successful everywhere, but the most spectacular improvements happened in potatoes, sunflower and rapeseed. In potatoes, for example, we were able to save the herd from all fungal diseases even in extremely rainy and water-resistant weather, saving farmers from huge losses.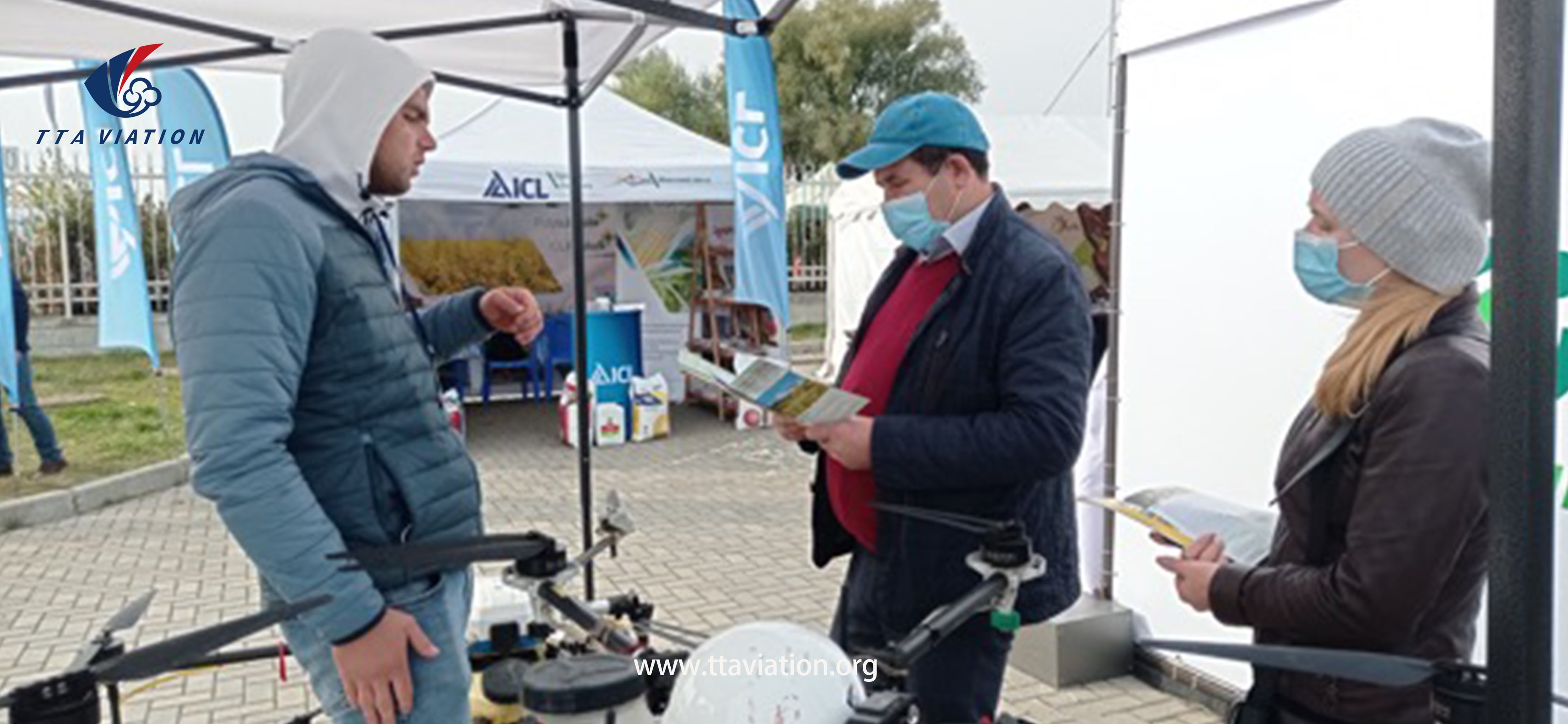 Pic: TTA M6E 10lts drone sprayer
What other works would drones be effective for?
In the first stage, the company aims to develop the digital agriculture sector using drones:
Application of plant protection products, herbicides, foliar treatments, growth simulators, desiccants, anti-stress products, bactericidal, rotendicid, acaricidal preparations, but also the control of various pests;
Monitoring and analysis of plants using drones equipped with a multispectral, hyperspectral camera;
Land mapping. Creating a database of land with the history of their use (land status, crop rotation, application of fertilizers, plant protection products, soil quality, etc.).
With the help of DRONES, local producers have carried out treatments on crops on hundreds of hectares.
About TTA
TTA is a leading manufacture of drones, which established in 2008, for years TTA devoted to develop drones for agricultural and industrial use. For your reference, please hit this link to watch product demo video: https://www.youtube.com/watch?v=JmQHBZgAA9k
TTA is one of the leading UAV pilot training specialists in China, we can train and assist our dealer to set up a after-sales team, even a training institute for UAV pilots.  In the past years, we have provided training to over 20,000 pilots worldwide.
For information please feel free contact us via email lan.li@ttaviation.com